If you have ever been to Japan, you sure must have seen these fantastic food menu displays in the windows of restaurants or cafés. The one crazier and funkier looking than the other and you cannot stop taking photos. Indeed, there is a name for this: sampuru – derived from the word sample.
Sampuru – the art of plastic and wax displays
Usually, these displays are made out of plastic or wax and are replica's of the dishes restaurant's have on their menu. They are crafted by hand by real artisans. To create the model of the restaurant dishes, restaurants have to freeze their meals and send to a sampuru workshop. There, the artisans make a mould out of the plate. After this has been created, they fill the moulds with PVC and heat it in the oven.
When the replicas have cooled off, the next step for the craftsmen is to colour the dishes with paint. Followed by arranging all separate items together to create the full dish. Considering that it is quite an intensive labour process, these replica's are not cheap AT ALL. A full sushi platter can cost a restaurant owner up to a few hundred euros. Maybe not too handy if you decide to make seasonal changes to your menu every few months ;). To illustrate, you can find a few examples below.
The fake food menu market in Japan
Sampuru's play a significant role in Japanese culture. The fake food industry in Japan is estimated to be worth 90 million dollars. The first time these displays were created was in the 1930s. Their popularity increased during WWII when there were a lot of Americans staged in Japan and were unable to read the Japanese language. For the reason that restaurant owners did not want to miss out on these potential guests, they decided to create a visual representation of their menus and sampuru's became popular.
New style of food displays in Japan
Nowadays, a lot of people often look at Google or other review websites to learn about the food of restaurants. However, you more often also see different creative types of menu's which show the looks of a dish without having to spend a lot of money on wax replicas. As you see on the photo below, it is a lot cheaper to take pictures of the dish and print them and arrange them creatively.
When you are inside the restaurants, even then you quite often find photos in the menu of the dishes they serve. In my country, this is not cool anymore, and guests often consider this to be cheap. But why not? At least you know what to expect what you order. The phrase: "this is not what I had expected" can at least not be used by the guest ;).
Furthermore, there is another pro about pictures and sampuru is that it makes it quite easy if you don't share a language with the server – you can just easily point at the dish you want and tada. Ready to eat! Even drinks like beer can be found in the displays – so at least you don't have to worry you have nothing to drink ;).
So, have you ever seen sampuru outside of Japan? Would you like to add those to your restaurant? Let me know! I am super curious!
Sources:
https://www.tofugu.com/japan/sampuru/
Buy fake Japanese Food displays
History of Japanese Food displays
Related posts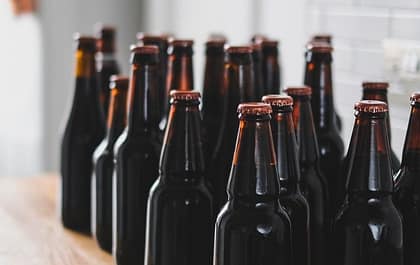 Huh isn't that vegan? Sneaky non-vegan products.
To figure out whether a product is vegan sounds pretty straightforward: just check the label to see if it contains egg, shellfish, beeswax, gelatin or milk and you will know whether a product is vegan or not. Unfortunately, in reality, it is not always that easy. There…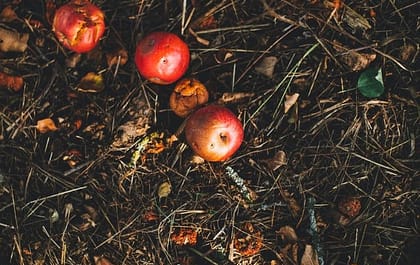 What to do with your restaurant's food scraps and waste
No restaurant is ever able to ditch all food waste entirely. Well, this is not true, as there is this inspiring restaurant SILO in London, which is the world's first zero-waste restaurant. This is next-level awesome. However, for the regular cafés and restaurants between us,…