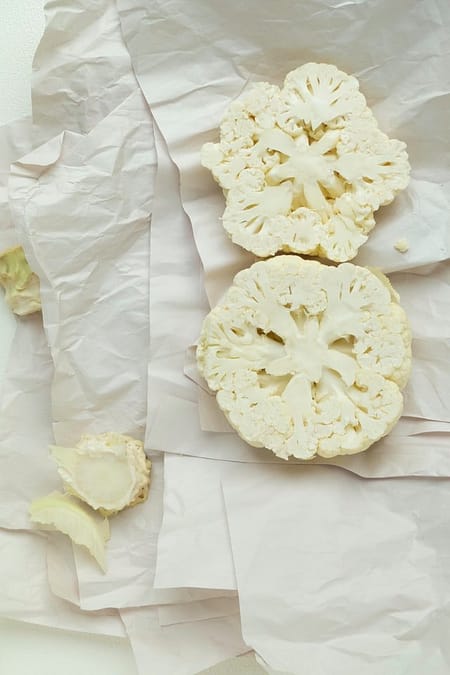 A list of tips to reduce food waste to a bare minimum.
Since no one can force guests to finish their plates – every restaurant or café has to deal with food waste. (Well, this is not really true though as most all-you-can-eat concepts do have a rule that you have to pay extra if one does not finish their food, which results in people stuffing their pockets with vegetable tempura or avocado maki.) But for regular restaurants, where people come to enjoy their meals and not overeat on scrumptious amounts of sodium-rich portions of food – this is a bit trickier.
We don't have to bring up again the amount of food which is wasted and other reasons why food waste plays a significant role in hospitality, but let us give you two main reasons:
1. Food waste is expensive;
2. Our planet is not really fond of it.
Since it is pretty much impossible to have zero food waste, restaurants and cafés could be able to reduce it to a minimum. Implementing solutions to prevent food waste have the largest economic value for businesses. We made a fine selection of a few simple tips & tricks to prevent food waste.
Reducing food waste through your menu
From the menu point of view, it is for a guest often not easy to deduct what a dish will look like when it comes out of the kitchen. (Ok, maybe if they lure around to check out other people's plates.) So first and foremost, it is essential to be clear about portion size and ingredients in the description on the menu. Describe the dish and its size as clearly as possible. When plating up the food, don't add all kind of extras which are not on the menu. Perhaps the guest does not like those beans which are used to reduce the white the plate, or they could be allergic to ingredients you add but did not mention on the menu—waste of food.
If you notice that some of the dishes are too large for guests, you could consider reducing their size ;). Alternatively, you could decide upon using smaller plates if you do not like the white on the plate or allowing guests to order half portion sizes. The other option is, to take apart the dish and serve just a primary main ingredient, for example, the protein. Then, let the guest complement the dish themselves with veggies or carbs they enjoy most. Also, be flexible, allow guests to take ingredients of the dish if they do not like it. We all know that there is not a single chef who is a big fan of this, though ;). But if they do care about food waste, this should not be a problem.
The role of the server
It is essential for the server to be transparent and listen to the guest. Does the table have a large appetite? Do they like anything extra to their meals? Don't lie. Everyone has come across servers which lie about portion size just to upsell items. If you have side dishes, offer them, but don't overdo,
When the server's notice that guest's do not finish some parts of a dish – let them tell the chefs. When guests are full, offer a (sustainable) take away container for them to bring it home so they can enjoy the next day.
What the kitchen can do to reduce the waste of food
In any hotel, restaurant or café, food waste is the biggest challenge for chefs. Inventory management and purchasing is tricky. Luckily there are more apps/programs/systems popping up which can aid restaurateurs with their stock or what to do with food waste. (Read more in this article). We won't go into depth about inventory management, and not take any systems into account but looking plainly at serving food.
While back in the days it was hip and considered to be guest friendly when you would surprise guests with huge portions – this is not done anymore. When guests order a burger, and a triple stack enormous burger comes out – the majority of guests will not be happy. Only serve this when the guests know about this in advance. You cannot surprise people with unwanted amounts of food – that is SO 1999. 
It is of great importance to reduce food waste to allow flexibility. Despite how much it sucks (especially in the 7 o'clock rush). You do not want to serve food people do not like, just because it is supposed to be part of the dish. Moreover, every now and then, do a plate check when the server's come back to the kitchen. See whether all food is enjoyed or not.
And to finalise this short list of tips: separate waste. You could use food waste for composting.
Want to know more what you could do with your restaurant food waste? Read this article about what to do with food waste, or here about apps which can be useful.
Picture courtesy by Etiene Girardet.
Related posts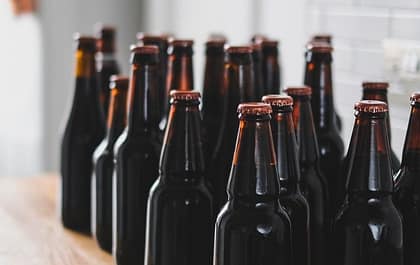 Huh isn't that vegan? Sneaky non-vegan products.
To figure out whether a product is vegan sounds pretty straightforward: just check the label to see if it contains egg, shellfish, beeswax, gelatin or milk and you will know whether a product is vegan or not. Unfortunately, in reality, it is not always that easy. There…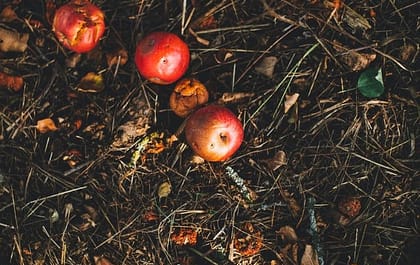 What to do with your restaurant's food scraps and waste
No restaurant is ever able to ditch all food waste entirely. Well, this is not true, as there is this inspiring restaurant SILO in London, which is the world's first zero-waste restaurant. This is next-level awesome. However, for the regular cafés and restaurants between us,…