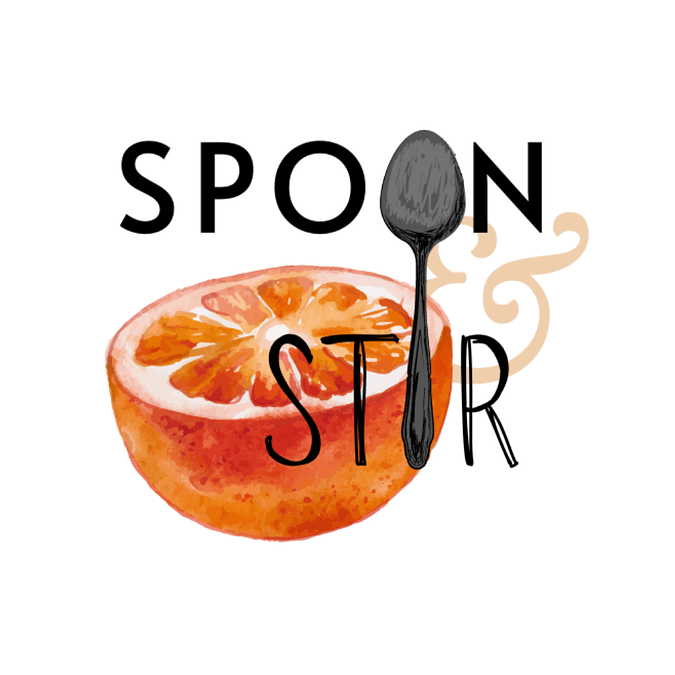 Welcoooooome! Let me introduce Spoon & Stir! Spoon & Stir is an online platform about conscious food & hospitality – created by me, San vantNet.
SAN'S STORY
As a little girl, I loved going out for dinner with my family. One day, during school holidays, my granddad made me write a paper about the restaurants we visited while vacationing in France. For fun. And I enjoyed doing so…. A little over ten years ago, I finally was allowed to work legally and took up a job in a restaurant in my hometown. Ever since, I have had multiple roles in tourism, restaurants, and hotels in different countries around the globe. Spending time abroad allowed me to travel and have to say that my enthusiasm for hospitality has grown exponentially. Still just as curious, only a lot more excited.
THE ART OF HOSPITALITY
Hospitality is pretty amazing, and it gets even more fascinating when you cross borders. The hospitality culture, the service, the creativity, the ideas, the way menus look, the food, the presentation, the restrooms and thousand more elements. It differs everywhere, and I am for 100% convinced that people can always learn something from one and other.
Over time I came to realise that well, we should look a bit better after our earth. Moreover, it dawned to me that hospitality leaves next to a positive impact by creating tons of jobs, also a substantial negative impact on the world. After spending plenty of time reading and watching videos about these topics, I felt that this wasn't enough anymore. Therefore, I am currently working on my PhD in Sustainability Science with a focus on food production and consumption. As a result, this provides me with the opportunity to connect with food and hospitality entrepreneurs to learn how we can work towards a kinder and more sustainable earth.
WHAT IS SPOON & STIR DOING
Everything I learn through my research and connections I want to share with other people who have a "thing" for food & hospitality. This is why I founded Spoon & Stir.
Spoon & Stir is an online platform sharing ins and outs about conscious food & hospitality. I hear you think, what is meant by conscious? Well, it means thinking about the choices you make and to let those decisions be the kindest to the earth and everyone inhabiting it.
Therefore, Spoon & Stir is going to do its utmost best to inspire you all with creative ideas any hospitality entrepreneur or business could implement. Most people think sustainability and eco-friendliness is boring or only for the big companies or it is enough to write one or two lines on a website. However, these statements are so not true. Sustainable business practices are fun and don't cost tons of money. Imagine saving the earth while having fun. Moreover, there are (luckily) already so many creative remarkable entrepreneurs doing this and love to inspire you.
Do you need some inspiration to save or make more money (yes people are nowadays more inclined to choose for sustainable friendly companies)? Do you want to make some changes in the benefit of the earth? Or just really want to see what other companies are doing? Then, keep an eye at this website, Instagram or Pinterest account.

I kindly thank you for everything you are already doing. Keep up the awesome work!
Plus, do you know this super awesome conscious hospitality entrepreneur or business I really should get to know? Visit this page. I loooooove getting inspired!
Related posts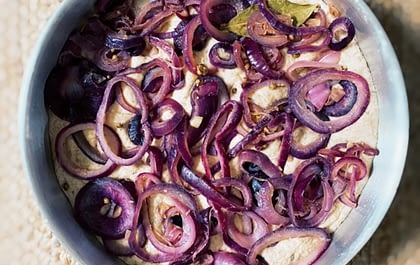 Beer Focaccia with caramelised onions. Use your left-over beer to bake bread.
If you have left over pilsener, pale ale or any other beer. How about baking a delicious beer focaccia with onions. So good!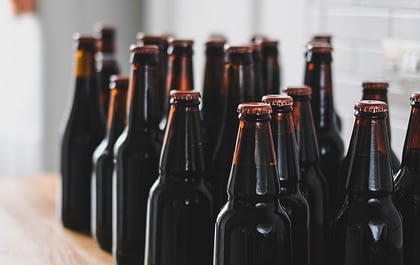 Huh isn't that vegan? Sneaky non-vegan products.
To figure out whether a product is vegan sounds pretty straightforward: just check the label to see if it contains egg, shellfish, beeswax, gelatin or milk and you will know whether a product is vegan or not. Unfortunately, in reality, it is not always that easy. There…