One-third of the food produced for human consumption goes to waste each year, which accounts for a staggering amount of 1.3 billion tonnes of food. If food waste were a country, it would be the 3rd biggest CO2 emission contributing country in the world. Unfortunately, food waste in the hospitality sector is quite a big problem. The U.S. restaurant sector alone generates 11.4 million tons of food waste annually (7.3 million tons from full-service restaurants and 4.1 million tons from limited-service restaurants). Luckily, technology has given us apps to fight food waste.
Food waste is gaining a lot of popularity amongst people, and it provides an opportunity for restaurants to build on their reputation by leveraging waste-reduction efforts. In this article, we talked about ways how to prevent food waste. Through this short article, I will discuss ways what to do with food which is suitable for consumption.
Firstly, I recommend considering donating food to local food banks and help families across your area. However, food banks cannot accept all food. Therefore, as an alternative, you could decide to make use of apps which fight food waste. There are numerous apps available (yay!) which allows restaurateurs to do something useful with their food waste.
I did some research on the most interesting apps for any restaurant, and created the following list:
To good to go is the world's number 1 food waste app which connects shops and restaurants with unsold food with the app's users. The food waste that is dealt with at too good to go ranges from bread from bakeries to restaurants which didn't sell all the food they had catered for that day. So far, they have saved 40 million meals across the globe, and are operating in 15 countries. It is is easy to use: as a restaurant, you upload a picture of the food you have left. This could, for example, be a dish or a "surprise box". Users who are interested, pay for this through the app and collect it from your property.
OLIO is an app which provides users with the opportunity to share unwanted food items with interested people. For example, you have a seasonal menu and do not know what to do with some of the items left from the previous menu; you can take a photo and upload it on the app. Someone interested in this ingredient can respond and pick up the food from the restaurant. OLIO is more used for staple items and not for finished meals.
This app has been created specifically for the restaurant industry. The maker's believed that too much food is thrown out in hospitality (true that). In the app, you upload a picture and describe the dish which is left. Let's say, someone ordered a custom-made pizza but forget to tell you about their tomato allergy, and now this pizza cannot be served to another table anymore. For approximately half the amount of the original price, consumers can pick up this meal from your restaurant.
Karma is an original Swedish app and is currently rolled out in 225 cities over Sweden, the U.K. and France. It is a food rescue app which connects retailers and restaurateurs with app users to sell their surplus food for half the price. They even launched a special fridge to streamline storage and pick up Karma items, so you will not need staff to handle with this when it is busy.
And finally, do you know about any awesome app we have forgotten about? Please let us know below or send us a message!
Related posts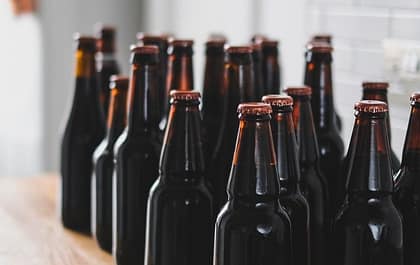 Huh isn't that vegan? Sneaky non-vegan products.
To figure out whether a product is vegan sounds pretty straightforward: just check the label to see if it contains egg, shellfish, beeswax, gelatin or milk and you will know whether a product is vegan or not. Unfortunately, in reality, it is not always that easy. There…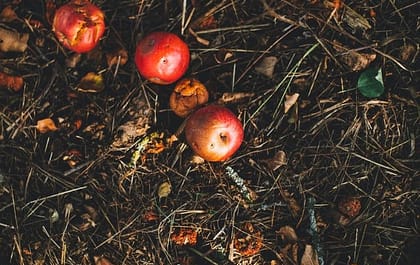 What to do with your restaurant's food scraps and waste
No restaurant is ever able to ditch all food waste entirely. Well, this is not true, as there is this inspiring restaurant SILO in London, which is the world's first zero-waste restaurant. This is next-level awesome. However, for the regular cafés and restaurants between us,…