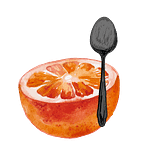 Spoon&stir is an online platform about 
conscious food & hospitality
Someone with an extraordinary enthusiasm about:
food
hospitality
sustainability
Combine this, and tada –> Spoon & Stir  
Hey there, my name is San vantNet and I am a passionate plant-based foodie, hospo fan and care about keeping our planet fit and in good shape. 
Who doesn't love lingering through supermarket aisles scanning for novel products, visiting the newest restaurants in the area or leisurely unwind in hotels? 
Well, I know, I (and billions of you guys) do.
BUT, both the food & hospitality industry's contribution to the world's economy is enormous, and plenty of people's existence depends on these industries. Therefore, it is so sad to say that these sectors leave a gigantic carbon footprint.
Thankfully, there are already numerous businesses and entrepreneurs rethinking the concept of food & hospitality (yay!) by becoming more conscious. 
Being conscious means being aware of what we do and the impact our actions have. And then; as a result, choose to act in a way which is best for the earth and all living creatures. The world has always coped with challenges, and sustainable development is the one we face this century. 
For Spoon & Stir, I enthusiastically explore all outskirts of 
the world's food & hospitality industry. 
Through this, I have the opportunity to connect with inspiring businesses and people to learn about sustainable practices and environmental-friendly ideas. Or how we, in some other way, can be creative in a conscious way. Everyone can do this, and every person & business can be a source of inspiration. 
Through Spoon & Stir I will share all that I learn about conscious food & hospitality to inspire anyone who wants to read to make kinder choices for ourselves and the globe. 
So what can you find on this platform:
# plant-based recipes
# awesome sustainable restaurants
# cool and inspiring hospitality entrepreneurs
# conscious hospitality practices
# anything else which is related to food & hospitality & sustainability
It is pretty hard, though to make an impact on this industry and the world alone.
To be able to do that, you will need a group of other awe-inspiring conscious enthusiasts who think alike. 
By bonding together, we can make a change and that, 
that is why I founded Spoon & Stir. 
With kindness,
San
Lisbon, 2021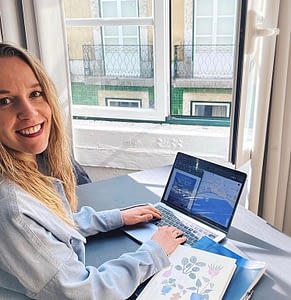 Want to know more about me (read below ;)) or think I can help you out with something?
I have experience and can aid with:. 
# writing and developing courses about sustainable food, hospitality and tourism for educational institutions;
# hospitality consulting;
# creating content about sustainable food & hospitality.

Just send me a message to get in touch,
or fill out the form below. 
Ever since I was little, I loved going out for dinner. It was (and still is) my favourite activity. My grandparents lived across a restaurant in the Netherlands which was the venue to celebrate every occasion. I enjoyed reading the menu from A to Z, pretending to be working there and serving my family members or making desserts in the kitchen. These truly are my fondest childhood memories.
My curiosity in food and culture has led me around the globe to experience different cuisines. I made a two-year stop in Australia to learn everything about hospitality while working in different industry roles and obtaining my Master's degree from Le Cordon Bleu. You can currently find me in Lisbon (Portugal), where I enjoy my days working on my PhD in Sustainability Science, focusing on sustainable food and resources.
At the same time, I connect with hospitality & food enthusiasts all around the globe, to deliver my contribution of sustainable innovation to the food & hospitality sector through Spoon & Stir.
Hospitality is something which does not just happen in a hotel, restaurant or café, but also outside. We are all in this world together, we all share the hospitality factor towards each other, and we all share the same global challenges but in different ways.
I can get my inspiration from anyone or any place, and truly believe that anyone can learn from anyone around the globe. We can bring value to each other's lives by working together and sharing wisdom. This all in benefit of humanity and our globe.